The Story Behind Server Down
S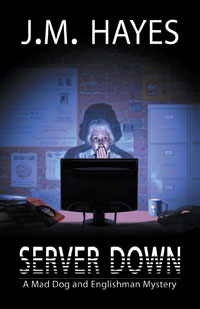 o, what about that election?
In February 2009, the Arizona Attorney General seized the Pima County May 2006 Regional Transportation Authority (RTA) election ballots. They were transported to Phoenix for a recount as part of a criminal investigation. On April 21, the Attorney General announced his recount results were essentially the same as the originals and that no evidence of tampering was found. The case is now closed.
Recommended Reading
For more information and commentary about Pima County's controversial RTA election, visit the links below:
Bill Moyers on "Anatomy of the Deep State"


Another fine site developed and maintained by The Thrilling Detective Web Guy
Entire site copyright 2004-16, J.M. Hayes.
J.M. Hayes welcomes your comments and suggestions.
Please feel free to e-mail him.
Header photo courtesy of Dr. Harold N. Ottaway.